Wenzhou Keyway Trade Co., Ltd.
Services We Offer:
Order,Wholesale,Retail,Bicycle parts,Bicycle accessories,Safte and lock,Textile Raw Materials and Fabrics
Inquiry E-mail: James@bkeyway.com


E-mail:
James@bkeyway.com

Jecwz.james@hotmail.com

ecwz.James@hotmail.com

wz.james
E-mail:
Jason@bkeyway.com

Ecwz.Jason@hotmail.com

wz.Jason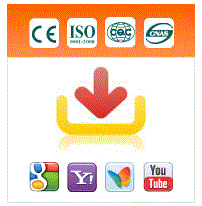 kw.21010 wireless bike computer
Specifications:

General Functions:

7 language settings, Dot matrix LCD readout, watertight design
Low battery indicator
Clock and model name in standby

Bike Functions:

Actual speed
Average speed
Comparison of actual and average speed
Maximum speed
Trip distance
Total distance (not shown while riding)

Time Functions:

Clock
Riding time
Total riding time bikes 1+2

What's in the Box?
BC 906 bicycle computer, two-piece spoke magnet set, bike sensor/receiver/mount with wire, 3-volt CR2032 lithium battery, 42mm O-ring, 32mm O-ring.

Manufacturer's Warranty
Five-year warranty on defective parts or products.

About Sigma Sport
Sigma Sport represents German technology at its highest level, combining innovative design with precision engineering. Sigma tests all their products in their in-house laboratories to withstand the harshest conditions, ensuring quality continually throughout production. All Sigma Sport standard lights conform to the stringent German traffic standard, and all Sigma Sport products are CE-approved.