Wenzhou Keyway Trade Co., Ltd.
Services We Offer:
Order,Wholesale,Retail,Bicycle parts,Bicycle accessories,Safte and lock,Textile Raw Materials and Fabrics
Inquiry E-mail: James@bkeyway.com


E-mail:
James@bkeyway.com

Jecwz.james@hotmail.com

ecwz.James@hotmail.com

wz.james
E-mail:
Jason@bkeyway.com

Ecwz.Jason@hotmail.com

wz.Jason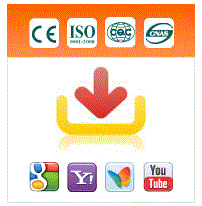 kw.21011 wireless bike computer
General Functions:
7 language settings, Dot matrix LCD readout, watertight design
LCD backlight
Low battery indicator
Backup function/through saving chip
Two wheel sizes adjustable
Clock and model name in standby
Heart rate functions:
Current heart rate
Average heart rate
Maximum heart rate
Bike Functions:
Current speed
Average speed
Comparison of actual and average speed
Maximum speed
Trip distance
Programmable trip section counter
Total distance bike 1*
Total distance bike 2*
Total distance bikes 1+2*
Time Functions:
Clock
Stop watch
Riding time
Total riding time bike 1*
Total riding time bike 2*
Total riding time bikes 1+2*
Programmable countdown timer forward/back
Altitude Measurement Functions:
Current altitude
Total altitude per day uphill/downhill
Total altitude uphill bike 1*
Total altitude uphill bike 2*
Total altitude uphill bike 1+2*
Current temperature
Walking functions:
Walking time
Current altitude
Total altitude per day uphill/downhill
Current temperature
Heart rate functions (like 1706 HR)
Timer
Clock
Manufacturer's Warranty
Five-year warranty on defective parts or products.
About Sigma Sport
Sigma Sport represents German technology at its highest level, combining innovative design with precision engineering. Sigma tests all their products in their in-house laboratories to withstand the harshest conditions, ensuring quality continually throughout production. All Sigma Sport standard lights conform to the stringent German traffic standard, and all Sigma Sport products are CE-approved.