Wenzhou Keyway Trade Co., Ltd.
Services We Offer:
Order,Wholesale,Retail,Bicycle parts,Bicycle accessories,Safte and lock,Textile Raw Materials and Fabrics
Inquiry E-mail: James@bkeyway.com


E-mail:
James@bkeyway.com

Jecwz.james@hotmail.com

ecwz.James@hotmail.com

wz.james
E-mail:
Jason@bkeyway.com

Ecwz.Jason@hotmail.com

wz.Jason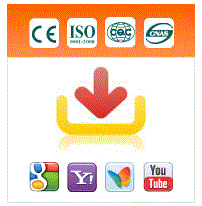 kw.22S06 speedmeters
Description:
Wired cycle-computer with 11 functions
1. Multi position bracket (fits handle bar and stem)
2. Current Speedometer with digital display & image display
3. Speedometer with digital display & image display
4. Clock: 12H format
5. Speed Comparator
6. Average speed (0.0~132.0KM)
7. Maximum speed(0.0~132.0KM)
8. Relative speed(-132.0~132.00KM)
9. Riding time (0~9H59M59S~999H59M)
10. Riding distance(0.0~9999.9KM)
11. Total riding distance(0.0~99999KM)
12. Thermometer in Celcius and Fahrenheit plus option
13. Meteric system & Imperial system option
14. Scan
15. AUTO-OFF
16.Battery: 1PCS CR2032
Package including: battery, magnet, sensor, bracket, rubber slip


Features
1.Item No: KW.22S06
2.Brand: Keyway
3:Packing: Polybag carton PCS:10pc/carton
4.Mini order :500 piece
5.Sample lead-time : 5-10 days
6:Payment : TT 30%deposit in advance, the balance before delivery .
7: FOB port: Shanghai or Ningbo
8.Shipping Leadtime:45-60 days